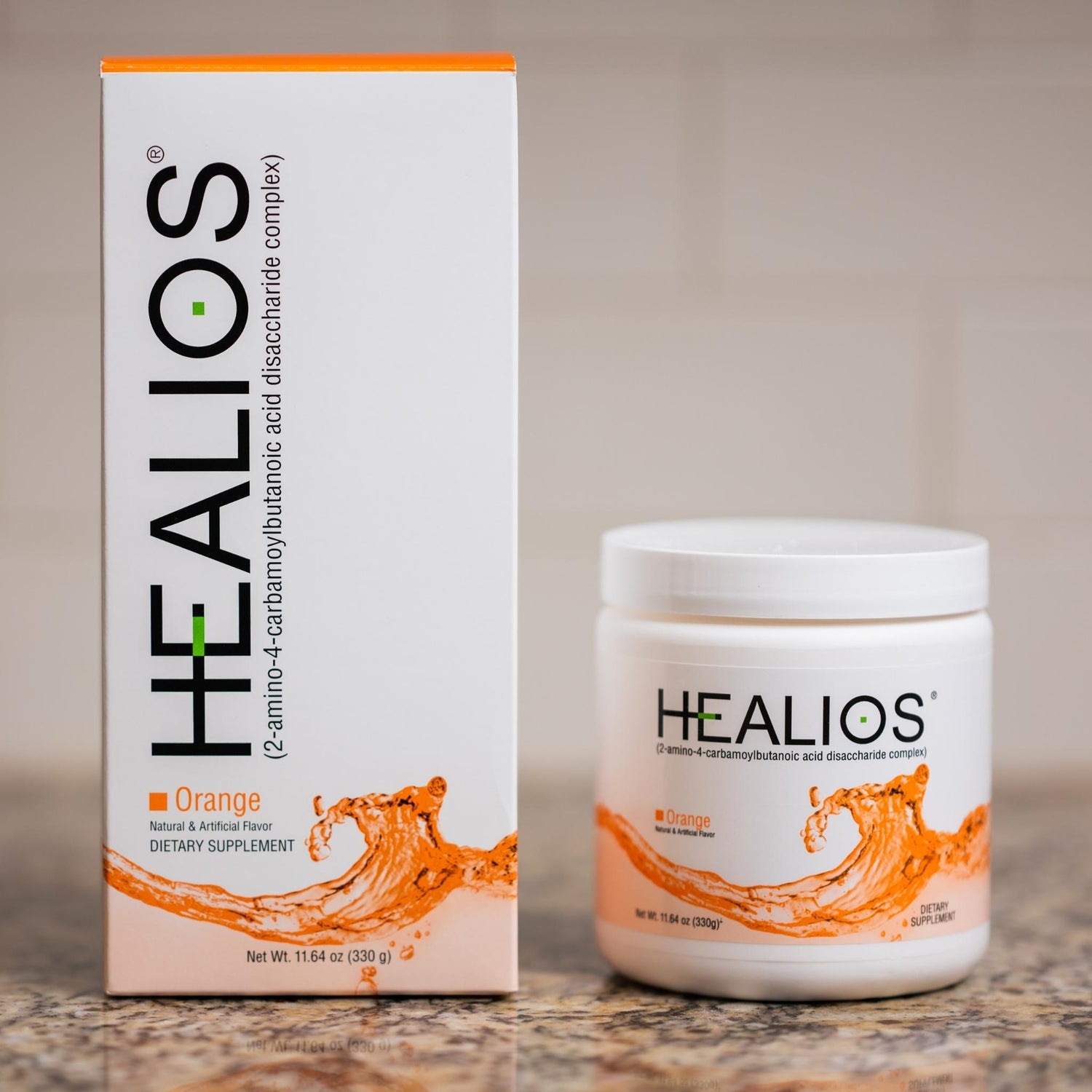 About Healios
Healios is an over-the-counter, nutrient-based product for cancer patients at-risk for oral mucositis, as well as esophagitis. It was developed by hematologist-oncologist Dr. Peter Anderson to address the epithelial cellular damage caused by cancer treatments.
Healios contains L-glutamine as the active ingredient and it comes as a powder that patients mix with water to form a swish and swallow solution. Download the Healios resource guide to learn more.
Download Healios Resource Guide
Healios information
Formulation

Healios is formulated as a glutamine-disaccharide complex that increases glutamine absorption, locally, along the mucosal lining.

Download Healios fact sheet

Research

The concept has been tested in cancer patients in one pilot study and three larger randomized placebo, double-blind trials.

See Healios research summary

Use

Healios is used as a prophylactic for cancer patients at-risk for mucositis and esophagitis, and also as a treatment when patients are first symptomatic.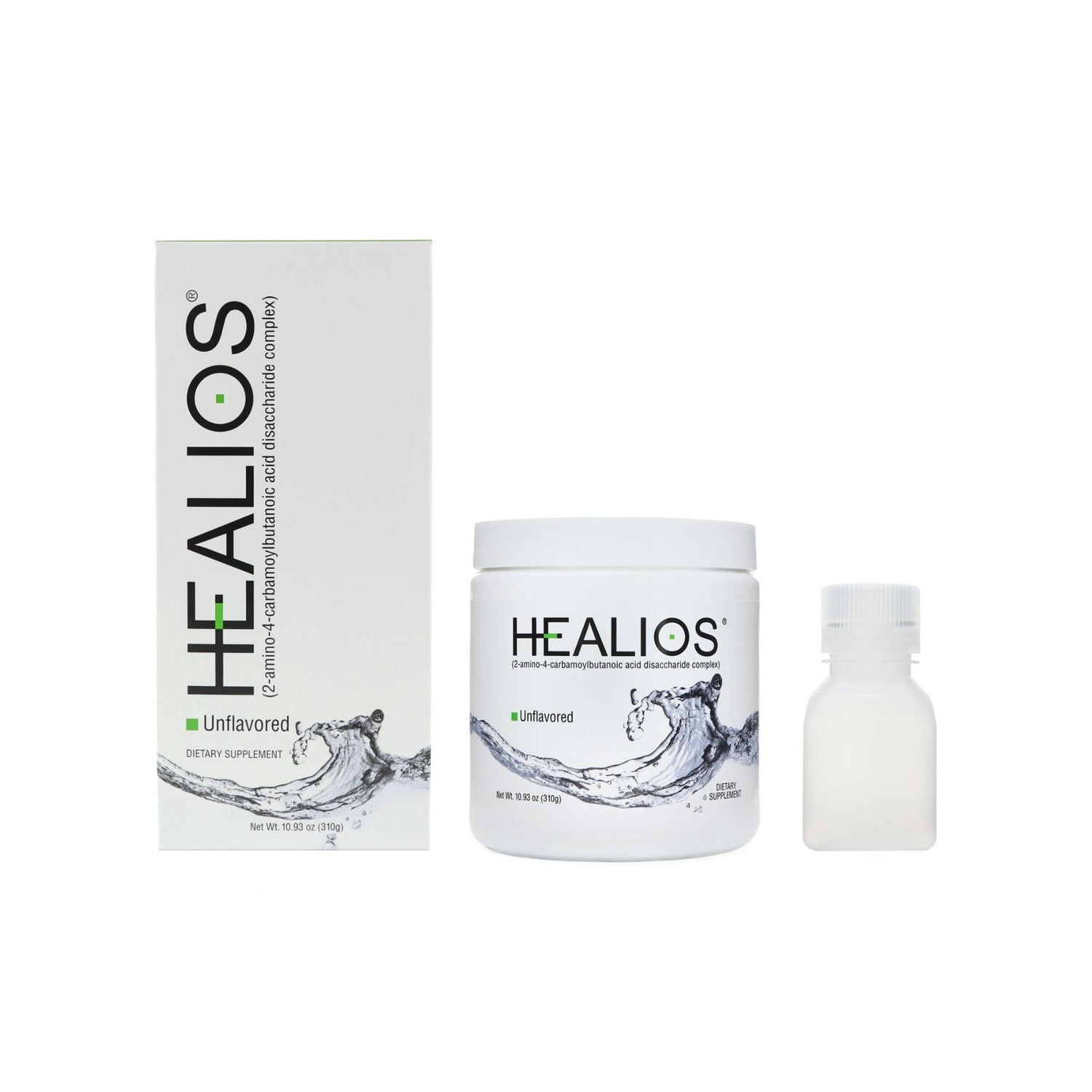 Ordering and Availability
Healios comes in three different flavors (orange, grape, and unflavored) and it's available online and at select pharmacies.
To order Healios for your hospital or local pharmacy, please email orders@enlivity.com. We offer wholesale pricing and can help facilitate the ordering process.
Request Healios Patient Literature
If you would like to receive patient literature including brochures, please fill out the form.